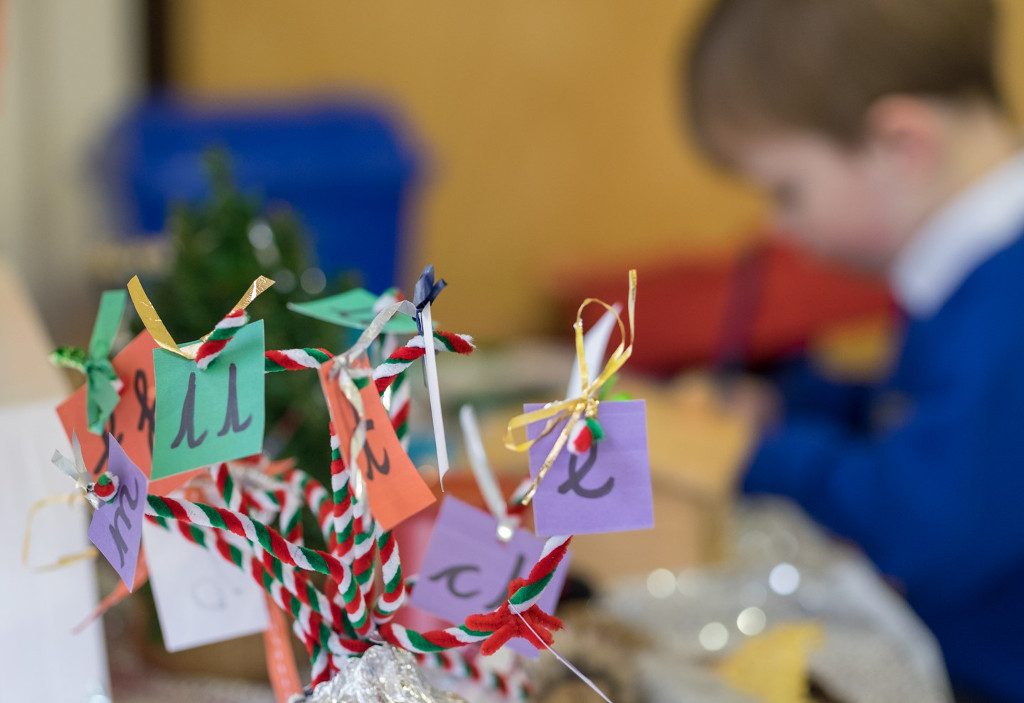 The ability to read and write well is a vital skill for all children. When the children enter the Foundation Stage class they take part in high-quality phonics sessions every day. These are fun sessions involving lots of speaking, listening and games where the emphasis is on children's active participation. Each sound has an action to help pupils remember the letter it represents. The DfE-validated 'Twinkl' phonics scheme is used in the Foundation Stage and KS1 to teach phonics, with additional support where needed in KS2 to consolidate their early phonics skills of letter recognition, blending sounds and segmenting them for reading and writing. In KS2 phonics is delivered alongside spellings and grammar teaching to make it relevant to children and to encourage them to draw on their phonic knowledge in their daily work.
Once children are ready a cursive handwriting style is introduced to help with the fluency of writing and to improve spelling. Every letter has a 'directional rhyme' to help the children remember the correct letter formation.
Our English curriculum at Shellingford CE (A) Primary School aims to promote high standards of language and literacy by equipping pupils with strong oral and written skills. It also aims to develop their love of literature through widespread reading for pleasure. English is a core subject of the National Curriculum and a prerequisite for educational and social progress as it underpins all areas of the curriculum. The acquisition of language and early reading skills is of the utmost importance at our school and enables children to communicate creatively and imaginatively, preparing them for their future journey in their education and beyond. Our English Policy sets out how literacy is taught in our school.
We also aim to create a school environment where every child is not only able to read proficiently, but also develops a genuine appreciation of reading. We want our school to emit a love of books, both amongst ourselves and to all who visit. Our Reading Policy provides detailed information regarding how we teach children to become confident and fluent readers.
Useful resources: